The making of "King of Bitter Sorrow" - A documentary
Videos from "King of Bitter Sorrow"
Ben Lorentzen and the Smitten LIVE!
Live at Breminale, DE 07.07.2020
We were pushed an hour early and asked to cut our set down due to the rising river and the expected flood. It turned out to be a great experience, thanks to Breminale, Songs and Whispers, my band The Smitten and all the other artists. Also thanks to Kasper Nystrøm for excellent footage.
Pains & Pleasures of Intimacy - Video Series
Lorentzen and video director Johan Anderson have made a series of conceptually-linked videos for these songs that tell a continuous story of compulsion, spirituality, and the hazards of love. The action in the clips is driven by a beautiful woman and a demonic, long-haired bartender – a dangerous-looking character – whose potent supernatural powers are put on destructive display.
Lorentzen and Anderson have taken great care with these clips: they were shot through vintage lenses and presented in a wide-screen format, just like an old movie. Nods to Bergman and film noir will be apparent to buffs; others will simply appreciate the richness of the cinematography and the intriguing nature of the narrative.
Lorentzen grew up in Tromso, Norway  –  above the Arctic Circle – a place where the sun doesn't rise for months at a time – and that chill is present in every black-and-white frame.
Introducing the director and the actors
Talks about the videos and their role in them.
The entire album "Pains and pleasures of Intimacy" performed live here:
Sign up to my email list here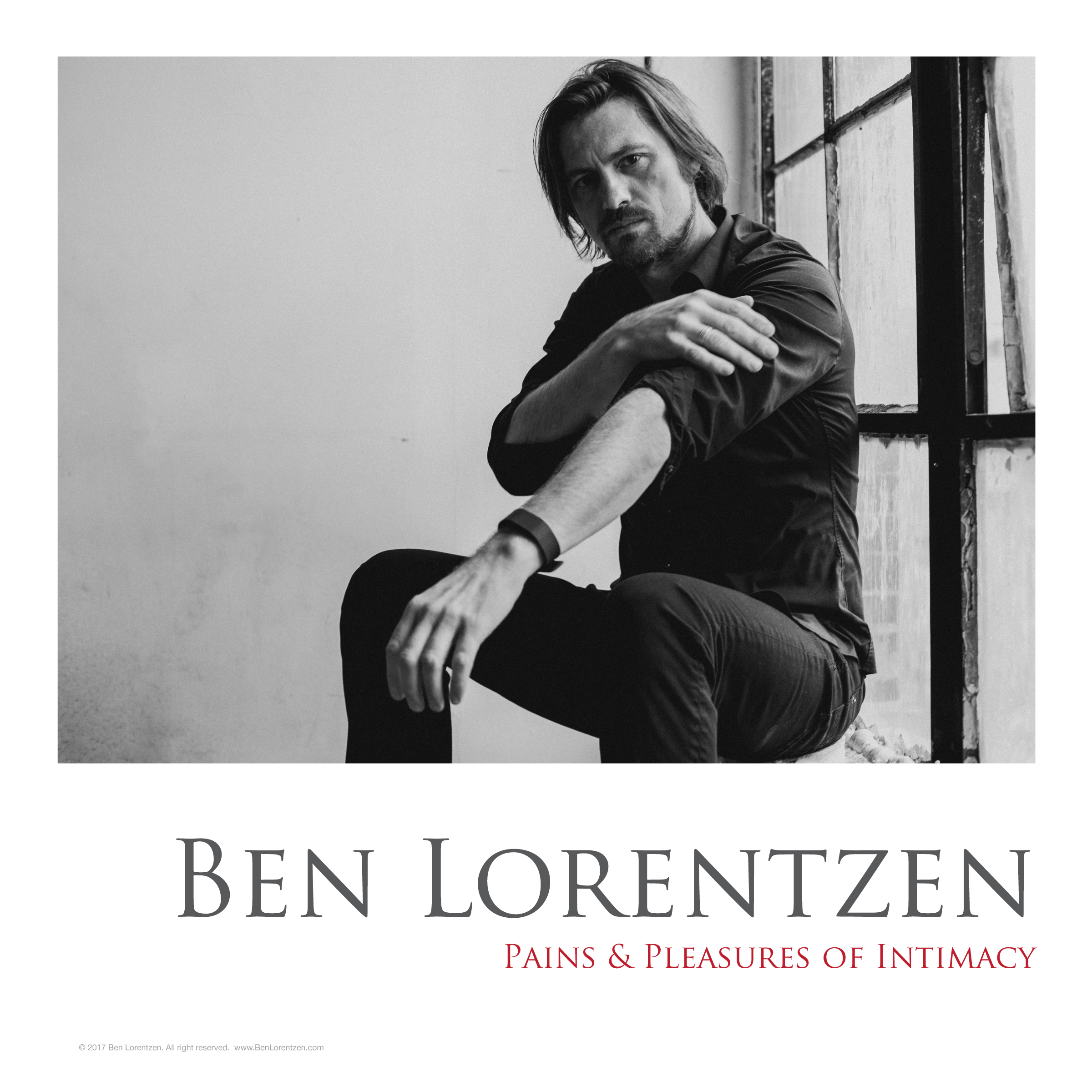 "Lay Down In The Dark" – Dazzling Sultry Blues From Ben Lorentzen
http://popdose.com/popdose-exclusive-video-premiere-ben-lorentzen-alabaster-jar/