Ben Lorentzen is a Norwegian born singer songwriter, born way up north near Tromsø, where the climate is harsh, the landscape is majestic but rough, and sun is hidden 6 months out of the year.
Lorentzen wrote his first song at 11 years old and the lyrical backdrop was then much the same as it is now: aging & dying, hope & loss, a soulful search for meaning, a spiritual journey towards redemption.
"I was a serious 11 year old, an old soul often lost in thought, contemplating life and its meaning".
As a grown up he learnt from teachers he had back then that several of them was worried about him and considering getting social service involved. An 11 year old should not be so dark and serious all the time.
Somewhat remote to by-passers Ben Lorentzen had discovered music and songwriting and this became a far more attractive universe to investigate then what seemed available around him.
Growing up in a strict religious environment meant rules and limitations. But music was hard to regulate. It became a place to escape to. A place of solace. A place to dream and breath.
"Having accomplished my first song I was literally high for a week. It was something I had never experienced before. This was my religion, this was my gateway to the unknown, to the mysterious, to the spiritual".
Ben Lorentzen's first musical hero was Elvis Presley. Raw, energetic … and a little dangerous. Ben was told by his comunity that Lucifer himself looked like Elvis… Even so, from Elvis he learnt about rock, gospel, country & blues and developed a powerful appetite for everything american. Cars being one of them.
"Driving and listening to loud music is to this day one of life's ultimate high's. Not as good as sex, but very, very close."
Later he discovered Dylan and his deep lyrical visions, a different take on the rich american culture. This lay the foundation for later discoveries such as Paul Simon, Nick Cave, Soundgarden and Tool.
Traces of these artist can be found in Lorentzen's earlier music: rich, strong and sensuously forbidding, a place where he can take his darkly poetic sensibility and explore the outer rims of pleasure and pain, hope and despair, love and loss. The framework that makes up most of our lives.
Ben Lorentzen has toured around the globe since he formed his first band at 16 and played on all continents (except Australia).
Lorentzen was first reckognized as a songwriter, and has written songs as a staff writer for EMI Publishing Norway.This led him to write and recorded songs with critically acclaimed artists such as Martin Hagfors (Homegroan, 1997) and Paal Flaata (Rain, 2006). He won a taste of mainstream recognition as a founding band member of Brent with a top 40 hit single "Need to Need you" (2002).
Ben Lorentzen has now found his footing in the United States, and is currently living in Maryland.
The fact his most enduring musical influences were soaked up in the states can be heard on his first solo album "America" (2015), an acoustic album deeply rooted in the indie/americana tradition.
Lorentzen released "Pains & Pleasures of Intimacy" in 2017 and it is much like his earlier work a balance between delicate emotion and simple honesty, but this time the musical framework explores the bounderies between dark, roots oriented songs and high spirited rock'n roll. With a clear sense of tradition Ben has carved out a strong identity inside folk/ americana.
On the third album: King of Bitter Sorrow (2020) he continues to dive deeper into the "Suburban Noir" landscape ha started exploring with two previous albums. As a backdrop Ben Lorentzen explains how he imagines the 10 songs as a conversation between humanity and it's collective conscience and how the two entities falling apart becomes the King of Bitter Sorrow.
Since 2021 Lorentzen went somewhat from introvert folky pop to more outgoing indie -pop and has released several singles working with producer Josh Frigo (Austin, Texas). Much inspired by artists like Lennon, Killers and Tame Impala.
"Second man on the Moon" (Dec 2nd, 2022) will be Lorentzen's latest release.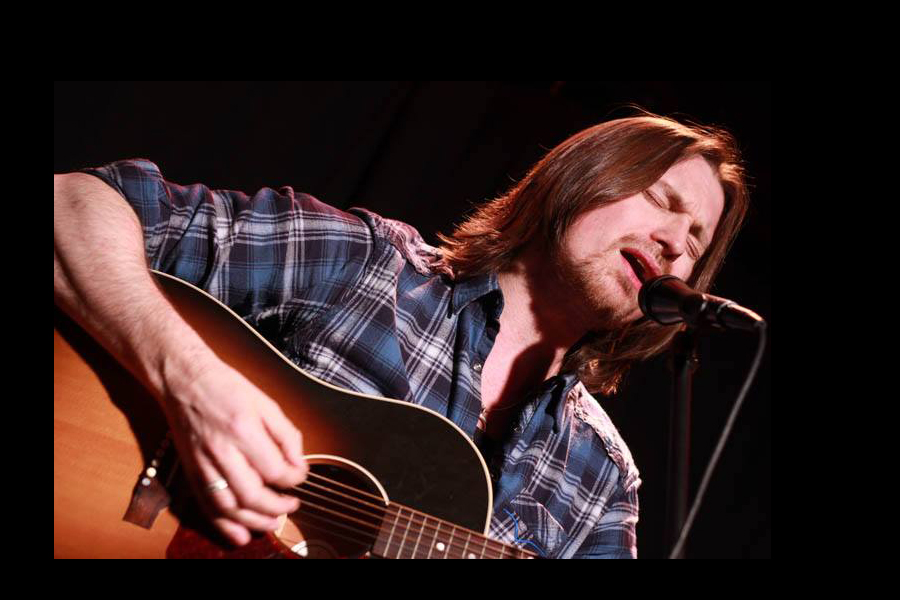 Ben Lorentzen
Cold hard facts:
– Born in Finnsnes, Norway 25th of October 1969
– Started writing songs at age 11
– Staff writer for EMI at age 21
– Signed to s2/ Universal in 2000
– First two albums by BRENT "Here & There" & "In between summer & me" had 3 top 40 hits in Norway
– Came to USA in 2009 to pursue a career in music.
– Married to In Jin Moon in 2013, daughter of Sun Myung Moon
– Released "America" on Nordic records, critically acclaimed, 2015
– Released "Pains & Pleasures of Intimacy" on Oct 28th, 2017.
– Released "King Of Bitter Sorrow" February 2020.
Sign up to my email list to get free song, exclusive offers and more!
See the 4 part video series described above. Not for the faint at heart...